Cobbitty is a rare opportunity to live happily between two worlds
The town of Cobbitty is steeped in history. With its general store, café, post office, historic church and heritage listed homes, Cobbitty comes alive on market day when local makers and growers take over the Cobbitty Public School grounds for a monthly gathering now in its 40th year.
Cobbitty has everything you need, locally. Nearby are the fast growing centres of Camden and Narellan, with an abundance of cafes, restaurants, schools, medical facilities and opportunities for employment.
The suburb of Cobbitty stands to benefit from multi-billion dollar infrastructure investment in Sydney's south-west. On the edge of the South West Growth Area, extensive planning is underway to deliver road and rail improvements to support future economic and social opportunity.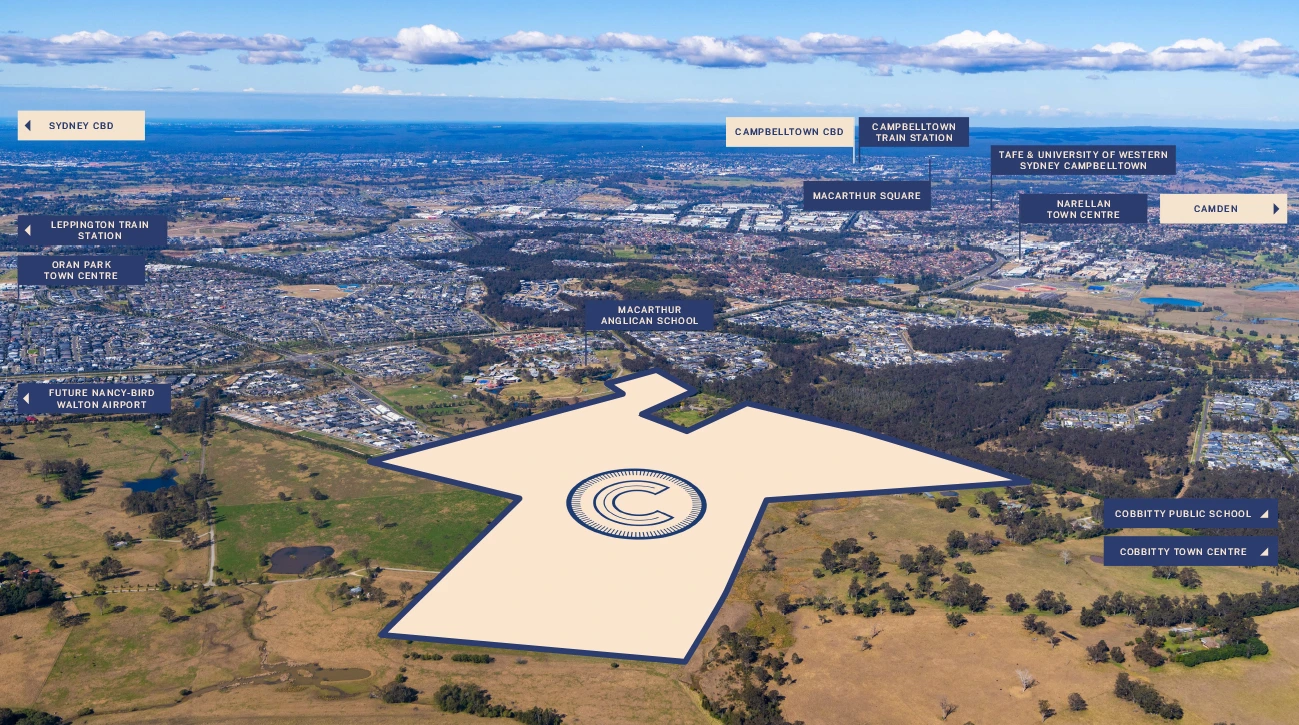 Locations referred to are approximate only and may not be an accurate representation of the reference upon completion of the development. Correct as at 16.09.22.
Major infrastructure and development projects
Nancy Bird-Walton
International Airport
On track for takeoff in 2026*, Sydney's second airport has already generated thousands of jobs in construction and is set to deliver more when it becomes operational.
Transport Infrastructure
Upgrades
Completion of the $1.6 billion* Northern Road upgrade has delivered faster and safer travel within Western Sydney. The upgrade is part of a $4.1 billion joint State and Federal Government Western Sydney Infrastructure Plan* to improve Western Sydney roads. Future major road and rail infrastructure projects are under investigation including the Outer Sydney Orbital.
Western Sydney
Aerotropolis
The Western Sydney Aerotropolis is set to become Sydney's new centre of innovation, fuelling further investment and economic growth in diverse areas such as advanced electronics, manufacturing and engineering.
Campbelltown
Hospital
The second stage of the $632 million redevelopment of Campbelltown Hospital is timed for 2023*. Many of the services have already been delivered including the new clinical services building which opened in June 2022.
Please view the below report prepared by Urbis for an independent market outlook on the suburb of Cobbitty.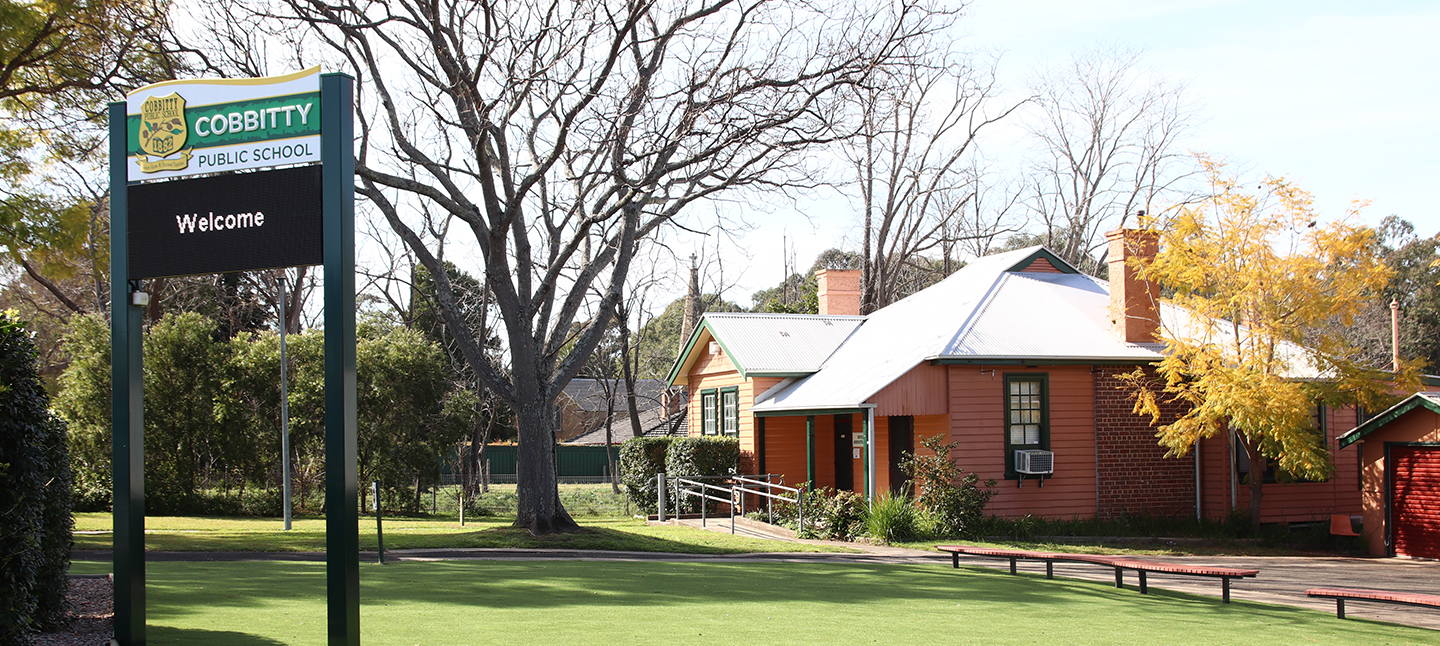 Cobbitty Public School
Macarthur Anglican School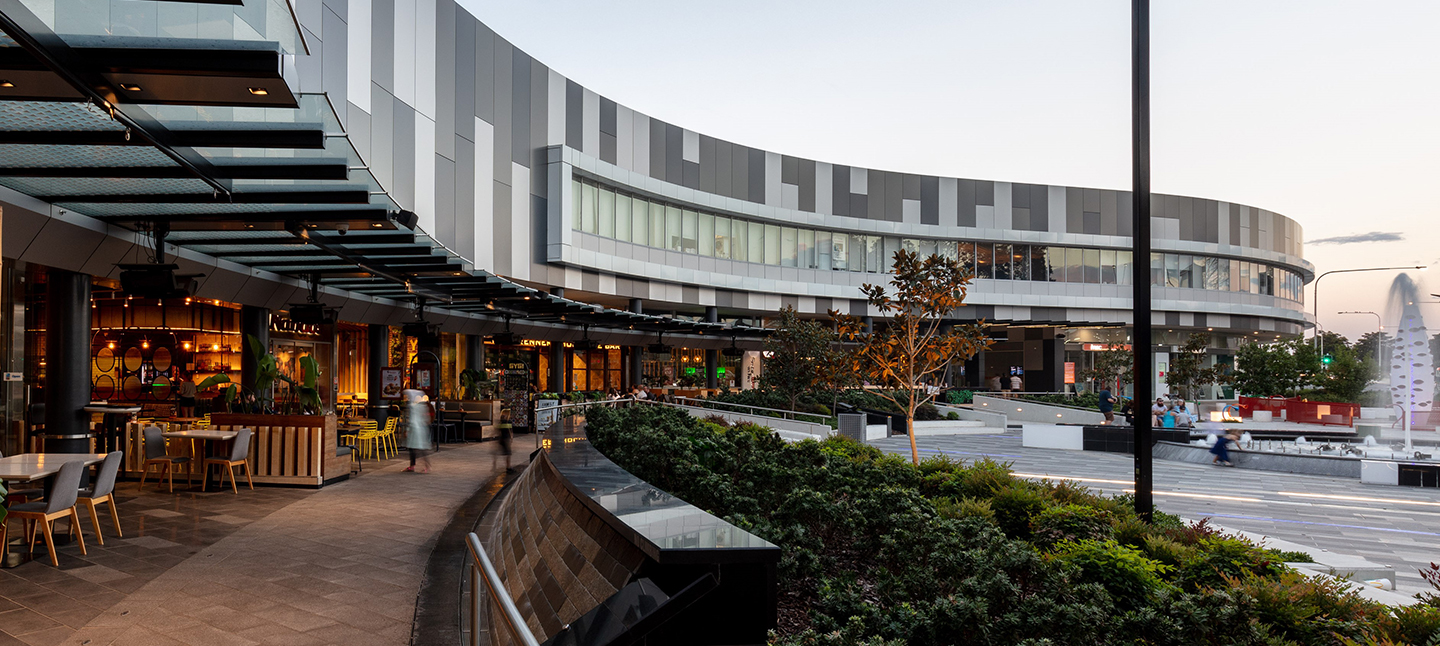 Narellan Town Centre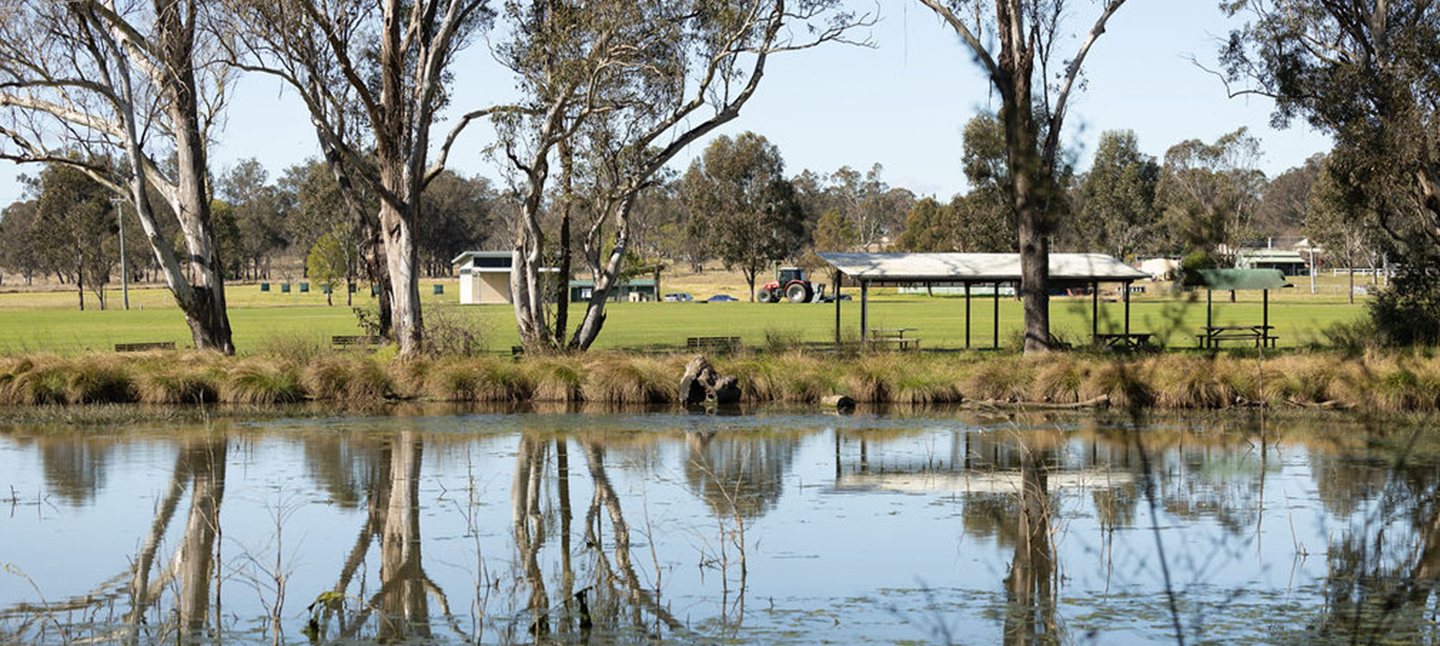 Cut Hill Reserve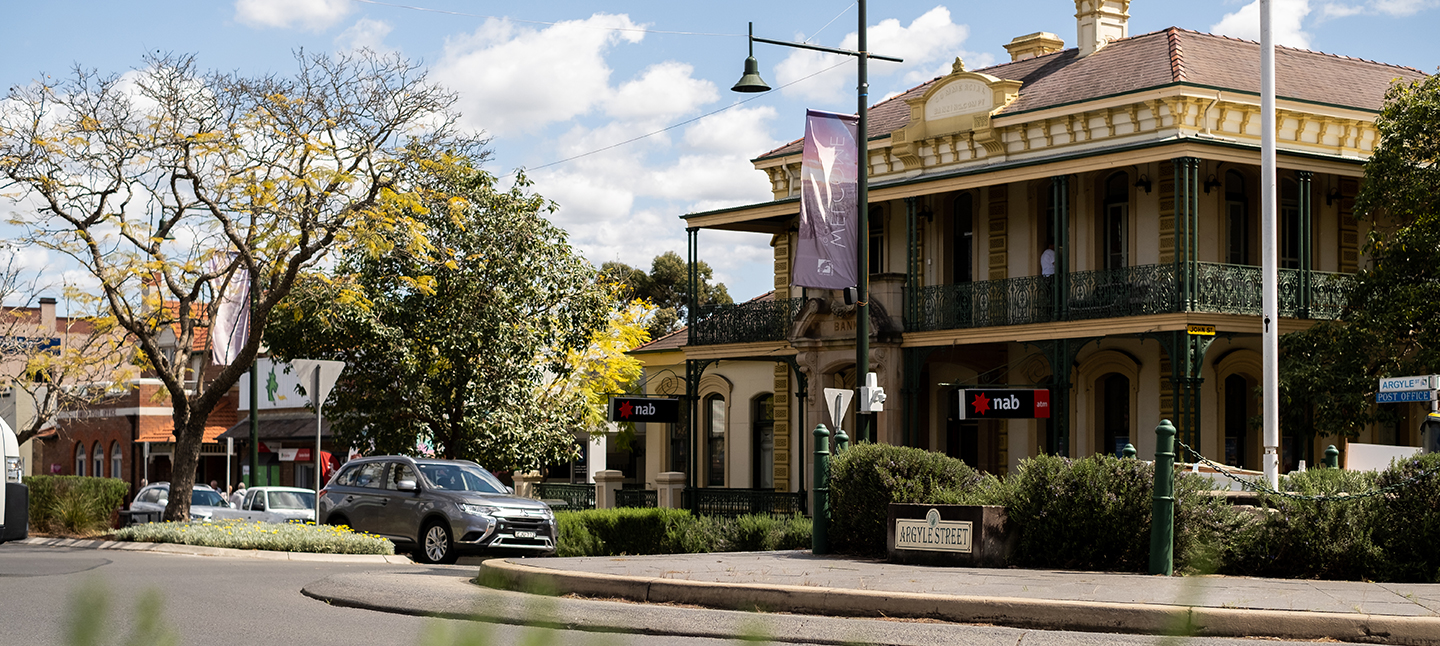 Argyle Street, Camden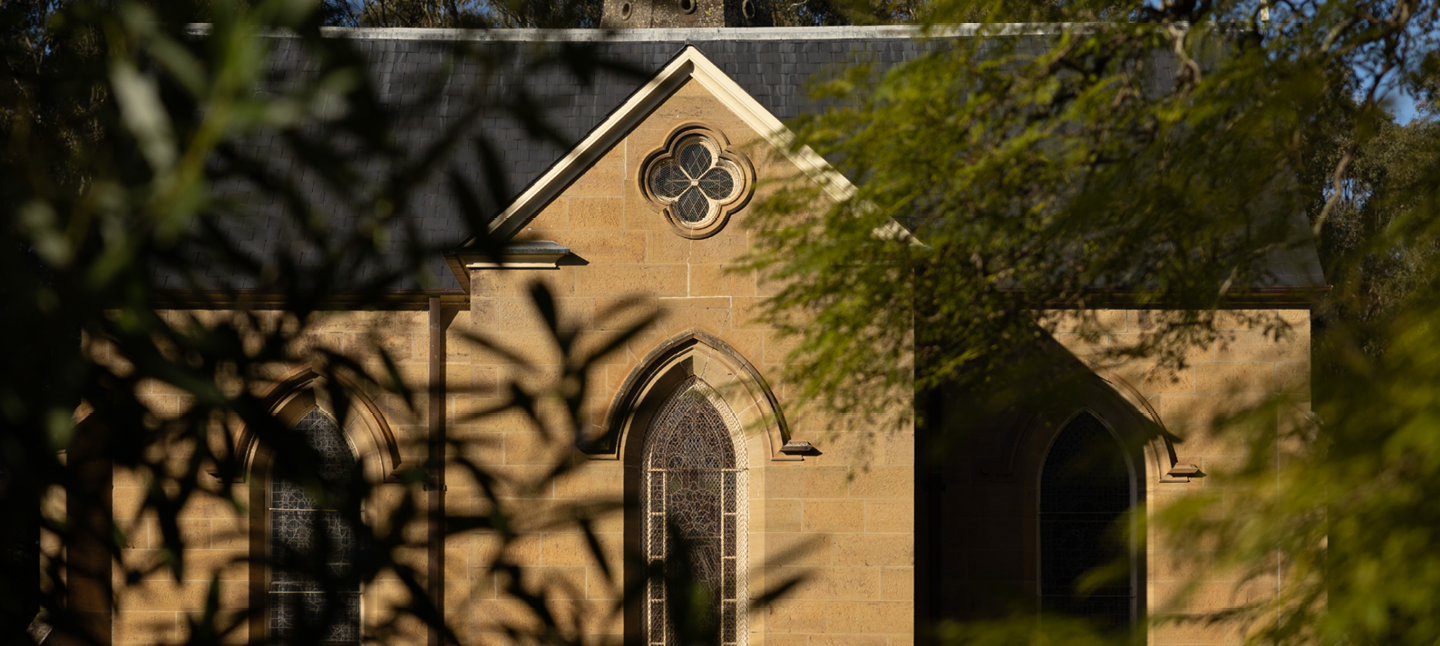 St Paul's Anglican Church
*Proposed amenity is being delivered by the NSW Government and is subject to development approvals, statutory approvals and construction. The proposed amenity will not be owned or managed by Mirvac and timings and outcome (including the alignment of the Outer Sydney Orbital) are outside of Mirvac's control and subject to change and delay.